The 2022 edition of the Minett Open was a success! 25 players from 7 nations participated in the tournament.
Thanks a lot to Pitcher and Commune de Sanem for the kind support!!! And thanks to Lycée Bel-Val for the infrastructure!!!
Congratulations to Guillaume (MPO) and Derek (MP40) for the overall win. Despite the difficult weather conditions, they both played an overall one over par over the two rounds.
Pictures of the event can be found here.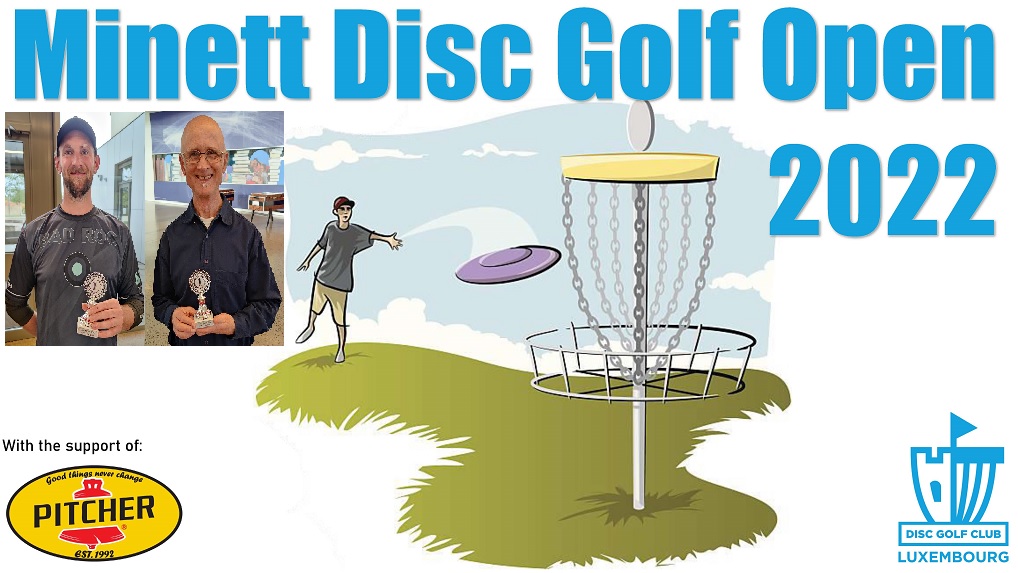 ---
Support the Disc Golf Club Luxembourg and become an active member! Find more information here.